Inspiration to Realization: Volume II
Written by Anita Kugler, Christine Kloser and other authors.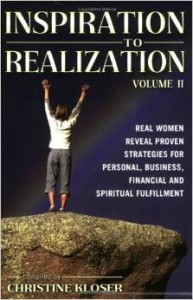 Can You Really Have the Life You Want?
What's your dream? Financial stability and success? Love, and a loving family life? Being the CEO of a prospering company? True peace of mind? A real sense of connection to your inner source or Spirit?
Whatever you seek—and perhaps have found elusive—can be yours. That's the message of the women who wrote this book, many of them much like you, who have blazed the trail to fulfillment. They walk their talk.
Their stories provide both vision to inspire you and practical keys for putting your inspiration into action. Through these pages, you'll discover supportive words and stories of encouragement to help you build and sustain momentum until you fulfill your lifelong dreams.
Product Details

Paperback: 213 pages
Publisher: Love Your Life Publishing (January 17, 2006)
Language: English
ISBN-10: 0966480643
ISBN-13: 978-0966480641
Product Dimensions: 8.9 x 6.1 x 0.6 inches
Shipping Weight: 10.4 ounces



About the Author: Anita Kugler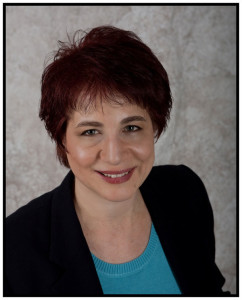 Anita is passionate about making a difference in people's health. Too many people today are putting off the decision to make healthy changes because they're too busy or they just aren't sure what to do. As a result, some will be faced with a life-changing health crisis that could have been prevented.
For more than 30 years, Anita has researched and personally explored many approaches to living a healthy lifestyle. In a world of information overload, trendy diets, conflicting research and an overwhelming number of choices, Anita helps individuals to design a personalized plan that is in line with their short-term and long-term wellness goals.