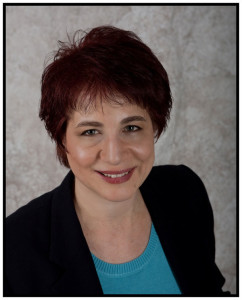 Anita is passionate about making a difference in people's health. Too many people today are putting off the decision to make healthy changes because they're too busy or they just aren't sure what to do. As a result, some will be faced with a life-changing health crisis that could have been prevented.
For more than 30 years, Anita has researched and personally explored many approaches to living a healthy lifestyle. In a world of information overload, trendy diets, conflicting research and an overwhelming number of choices, Anita helps individuals to design a personalized plan that is in line with their short-term and long-term wellness goals.
Anita is the author of "From Resolution to Reality: How to Stay Fit and Lose Fat Forever," published in Inspiration to Realization: Real Woman Reveal Proven Strategies for Personal, Business, Financial and Spiritual Fulfillment (Volume 2).